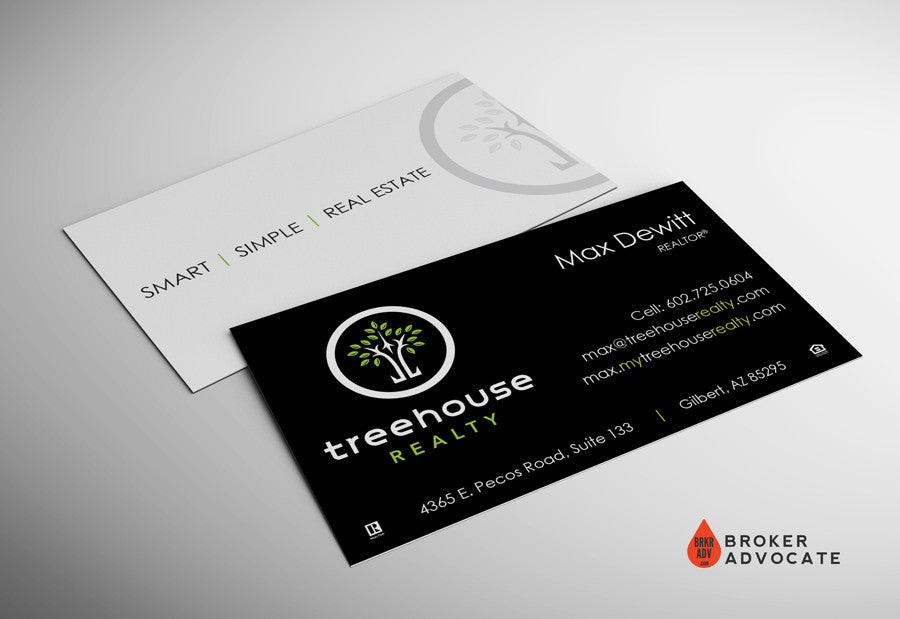 Treehouse Realty Business Cards
If you have a need to get business cards quickly then this option is for you! They are nice and sturdy, affordable and they will be printed and shipped within 3 business days.
Please specify in the comments which front and/or back you would like on your business cards. All options are pictured.
Size: 2" X 3.5"
Paper Stock: 16PT Matte/Dull Finish
Turnaround: 3-4 Business Days including shipping
Note: Broker Advocate provides free Continental USA shipping for each order. 
Select Options