Products Treehouse Realty Luxury Card - Silk, Silver Foil & Spot UV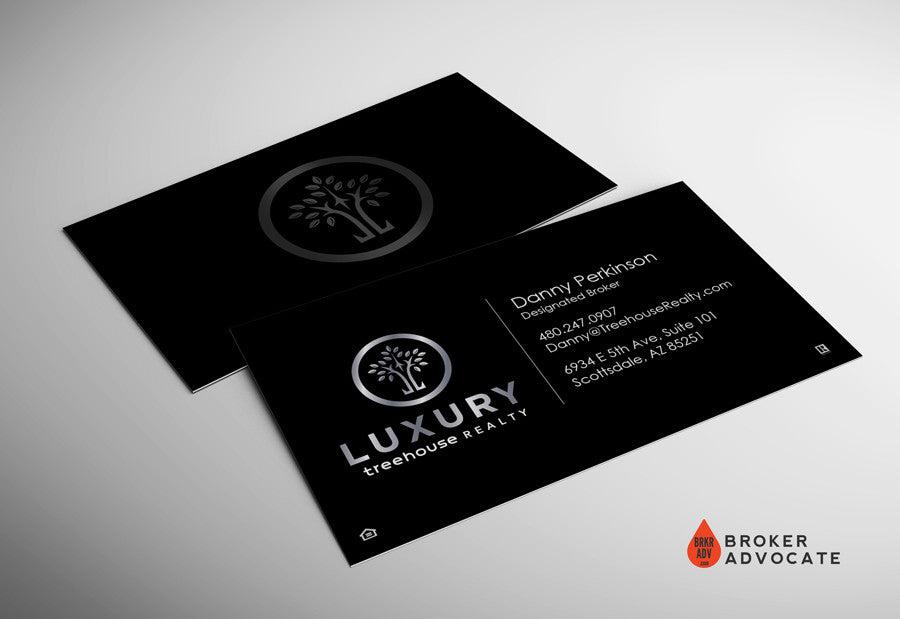 Treehouse Realty Luxury Card - Silk, Silver Foil & Spot UV
This Treehouse Realty exclusive card is printed on a 16PT heavy card stock and coated with a silk finish. Next a silver hot foil logo of the tree icon and LUXURY are stamped on the front side, and the back is finished with a spot uv coating of the tree icon.
Silk laminate material is neither 100% shiny nor 100% matte, but reflects light in the way that fine silk does. The feel of the material is smooth and silky, giving any silk laminated materials a classy look and texture. Hot Foil stamping will make your logo shine, giving off both a traditional and modern feel. Spot UV coating or "varnish" has the affect of highlighting and drawing attention to the card, but it also provides the additional visual stimulus of having varied textures on a single printed surface.
Size: 2" X 3.5"
Paper Stock: 16PT Silk w/Silver Foil on front, Spot UV on back
Turnaround: 7-9 Business Days including shipping
Note: Broker Advocate provides free Continental USA shipping for each order. 
Select Options