Products Modern Mortgage Business Card
Modern Mortgage Business Card
This card is available in a variety of finishes including matte/dull (pictured), silk laminate, pearl metallic, linen and UV coated.
Size: 2" X 3.5"
Paper Stock: Various options
Turnaround: 8-10 Business Days
Personalize the card with your content & customize it by adding additional artwork (headshot, color palette, logo, etc). After your order has been placed, you will be emailed a 'free design proof' within 1-2 business days. Note: Broker Advocate provides free Continental USA shipping for each order. Printed and shipped in approximately 8-10 business days after proof approval.
What is 100LB Linen Paper?
Linen Cover allows your print products to gain a unique feel and texture. It can enhance the appearance of your business cards and will certainly make a grand impression. All Linen stock is 30% recycled material.
What is Matte/Dull Finish?
A dull aqueous coating provides a high end look for less.
What is Metallic Pearl Paper?
Our 14pt Metallic Pearl paper is a unique stock that shimmers in light when viewed from different angles. The stock itself is embedded with Pearl fibers that give the paper an overall smooth, metallic look. Printing on this stock will give your CMYK colors a subtle shimmer, however heavy ink densities or coverage may diminish the effect.
What is Silk Laminate?
Silk laminate material is neither 100% shiny nor 100%t matte, but reflects light in the way that fine silk does. The feel of the material is smooth and silky, giving any silk laminated materials a classy look and texture. Show your clients that you pay attention to detail by handing them a 16pt silk laminated business card.
What is UV Coating?
A liquid coating applied to the printed piece, which is then bonded and cured with ultraviolet light. This coating is used to provide a protective coating to the printed image. Please note that you CAN NOT write or imprint on a uv coated job.
Select Options
From $ 159.99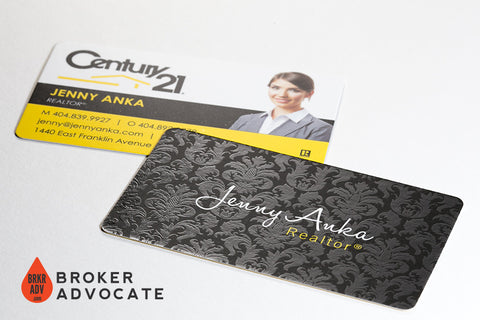 From $ 99.00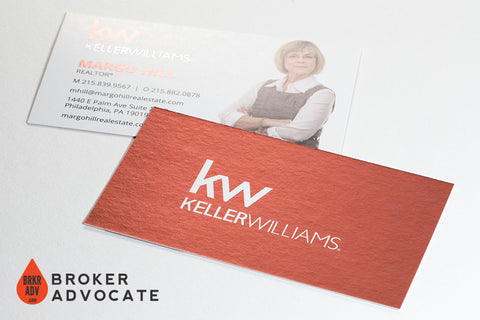 From $ 133.50