Products SOLD! - Clear Plastic Business Cards
SOLD! - Clear Plastic Business Cards
This unique and unforgettable clear plastic business card is sure to set you apart from the competition. 
Our 20 pt plastic card stock is slightly thinner than a bulky credit card, but thicker than our standard 16 pt business card stock, making them easy to keep with your other business cards.
Size: 2" X 3.5"
Paper Stock: 20PT Clear Plastic
Corners: 1/8" round
Turnaround: 8-10 Business Days
Personalize the card with your content & customize it by adding additional artwork (color palette, logo, etc). After your order has been placed, you will be emailed a 'free design proof' within 1-2 business days. Note: Broker Advocate provides free Continental USA shipping for each order. Printed and shipped in approximately 8-10 business days after proof approval.
NOTE: With the clear plastic cards, there might be a small percentage that may have light scratches. This issue originates from the manufacturer and is due to the material and handling. To help compensate for this, we run overs of the clear plastic cards to help meet the required quantity.
Clear plastic cards will come with a thin protective layer on one side that can be peeled off. This is to prevent the cards from scratching during packaging and shipping.  These cards cannot be reprinted or returned due to surface wear.
Select Options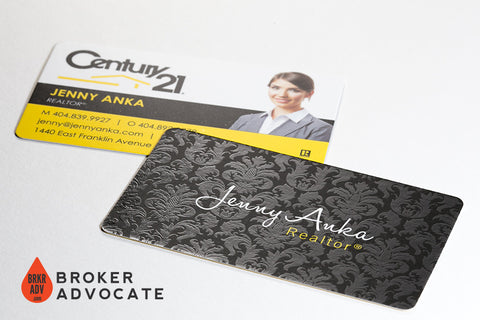 From $ 99.00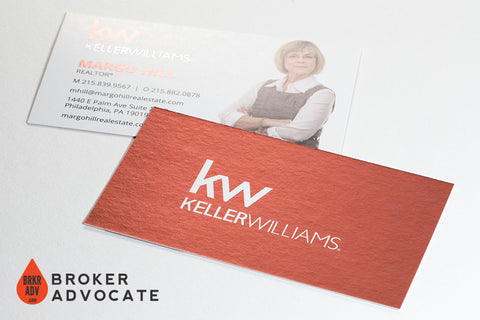 From $ 133.50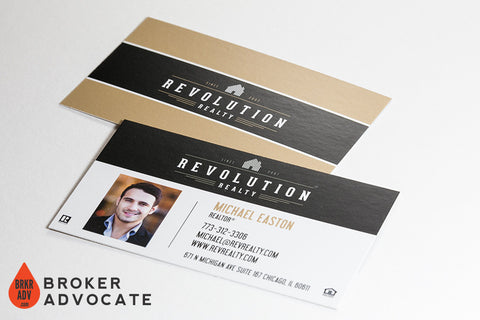 From $ 90.00